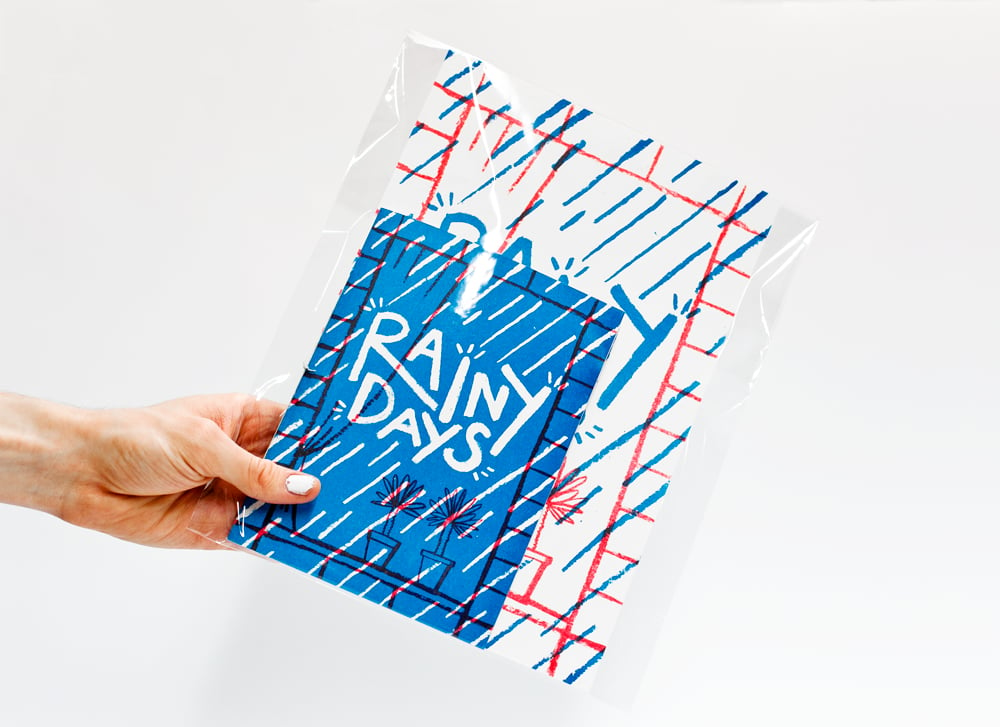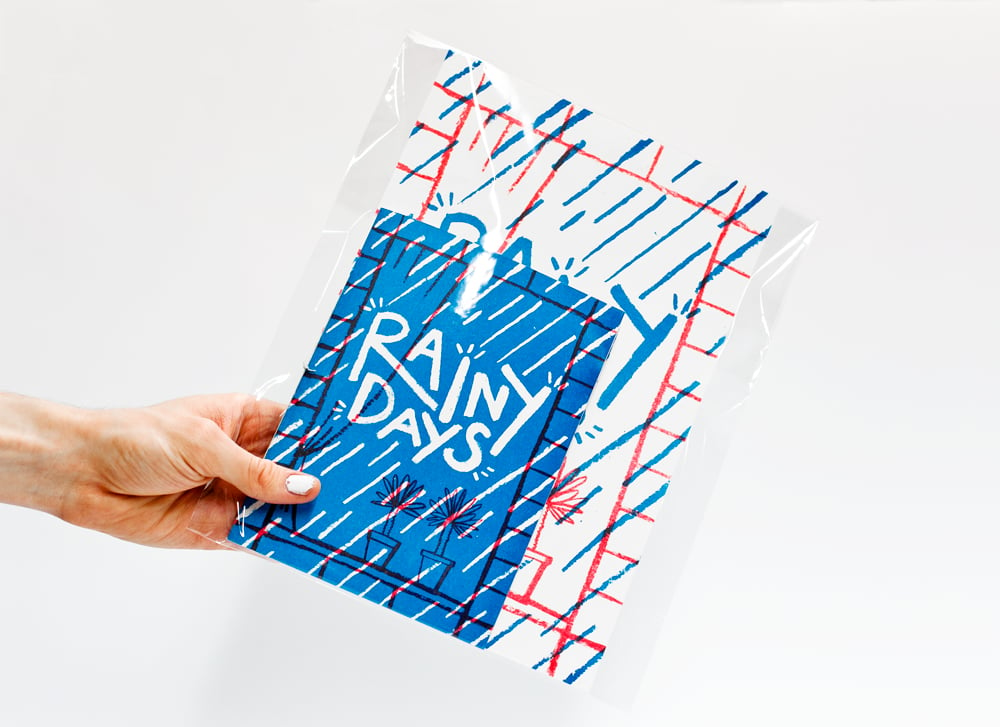 Rainy Days
150,00kr / Sold Out
Rainy Days is a zine created by Amanda Berglund and Erik Kirtley. It featured illustrations about rainy days made by Petter Almgren, Mika Nilson, Jack Rhodin, Unni Toivola, and Tor Weibull.
The zine was risoprinted in red and blue by Peow! Studio in Stockholm, and produced in an edition of 50. An A4-print was included with every zine.
See more images at allmypalsareplants.tumblr.com
SOLD OUT!